ABOUT US
We are a company founded in 1997 with the purpose of manufacturing and commercializing shrink sleeves in Mexico, being the first company in the country to manufacture them with international quality, and based on our customer focus and high quality, we have positioned ourselves as leaders in this market.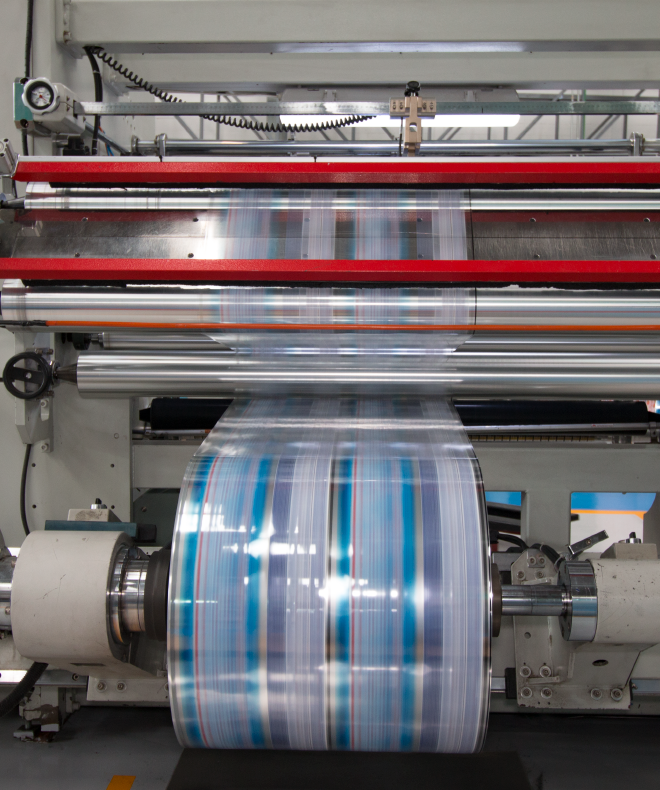 Taking advantage of our position in the market and our production capabilities, we decided to venture into other related products such as yogurt lids and labels, wrap-around labels and laminated products for the flexible packaging market. In this way, we currently offer a range of high-quality products to satisfy the general flexible packaging needs for our customers.
Quality Policy
It is focused on satisfying the needs of our customers by doing things under high quality standards and continuous improvement with a focus on the safety and innocuousness of the products and services we offer, complying with local and international regulations, always seeking and developing sustainable production chains.

Based on our Policies, Mission, Vision and Values we will continue to grow, always seeking to be the best option for our customers in solving their flexible packaging needs.